Newsdelivers.com
–
One of the skin problems that always haunt women is acne. Moreover, the causes of the emergence were varied. Even though you regularly use skincare, acne is also influenced by diet, stress, hormones and allergies. One thing is for sure, its appearance from the number in a matter of fingers to severe, can affect a person's confidence level.
There are many solutions on the market, but we must admit we certainly want fast and safe results. And can be used by all walks of life and skin types. Responding to this need, Ella Skincare presents its newest product, namely Matcha Sebo Control Serum. A fast, precise, and safe solution to treat acne which is specially formulated to get rid of acne in three days without making the skin dry.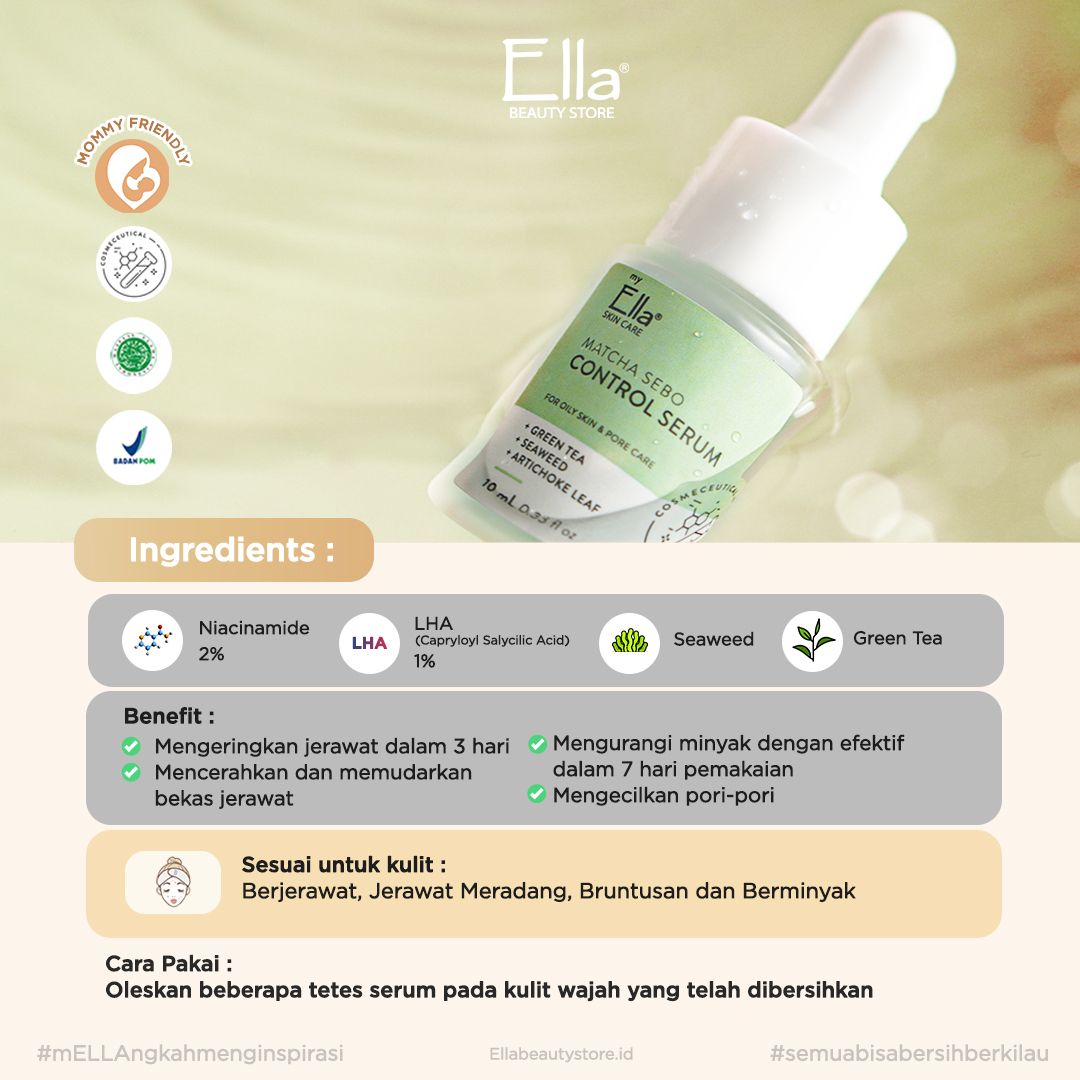 Matcha Sebo Control Serum / Photo: Ella Skincare
There are four ingredients that make this Matcha Sebo Control Serum powerful inside treat acne without the side effects that often arise from other acne medications or creams. Anything?
Skin Doesn't Get Dry thanks to Niacinamide
One of the side effects that are often experienced when using acne creams is that the skin becomes dry which sometimes leads to itching to the point that wearing makeup is uncomfortable. To overcome these side effects there is one ingredient that can actually be relied upon, namely Niacinamide. Where can act as an anti-inflammatory and does not make the skin dry.
LHA (Capryloyl Salicylic Acid) Prevents Blackheads
The content of LHA (Capryloyl Salicylic Acid) contained in Matcha Sebo Control Serum can control oil that clogs pores so it does not trigger blackheads and can be used every day. In addition, this serum is also safe for use by pregnant women.
Seaweed and Green tea Can Control Oil Levels
Oil levels in the face do play an important role in overcoming acne. But it should be noted that sebum or oil in the face is also necessary to maintain skin moisture. Green tea and seaweed can be ingredients that can control oil gently so that in addition to eliminating acne, the face is still well nourished.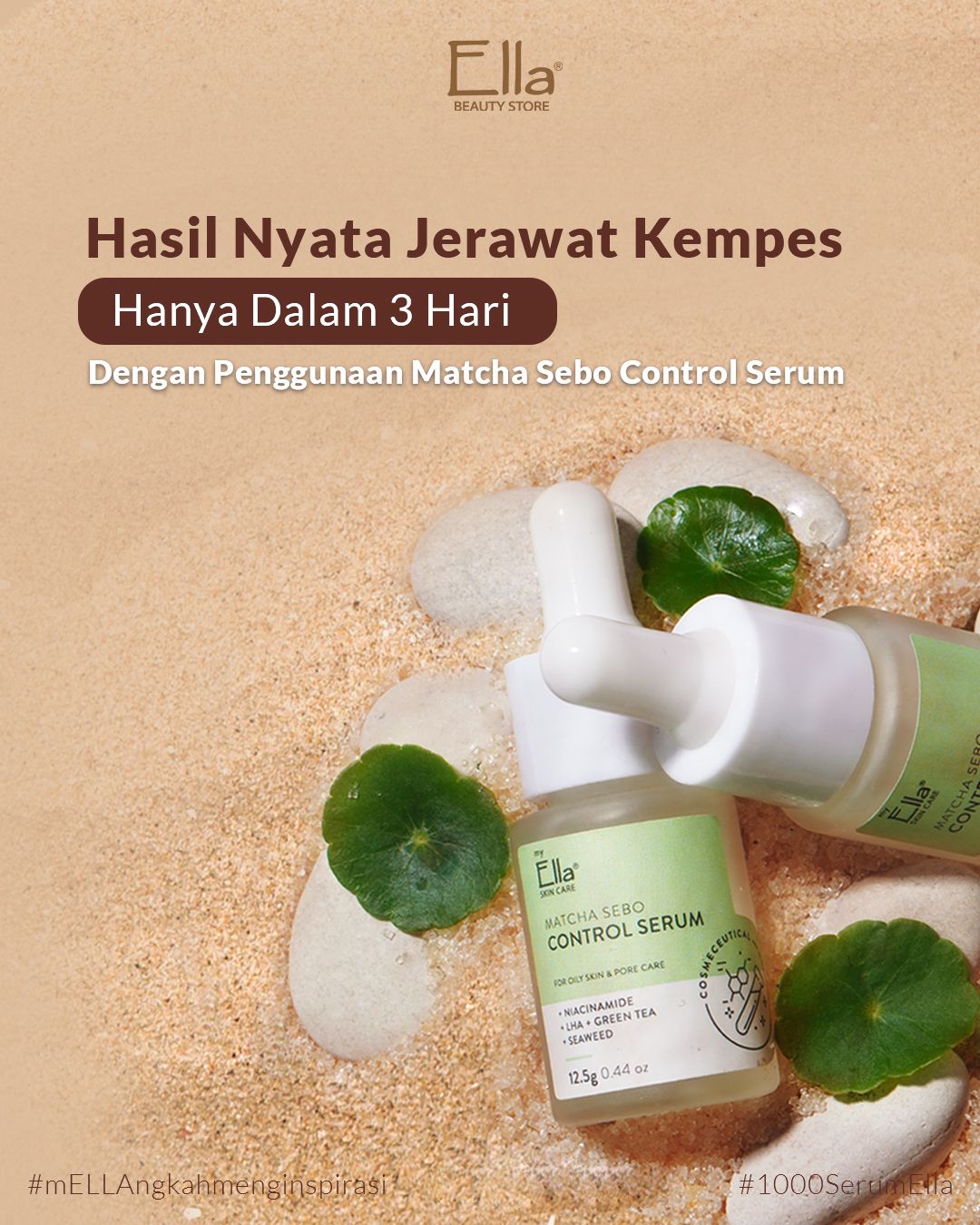 Matcha Sebo Control Serum / Photo: Ella Skincare
Want to further prove the benefits of this Matcha Sebo Control Serum? Ella Skincare invites acne fighters to join its newest campaign, 1000 serum for 1000 acne fighters. Apart from having the opportunity to try this serum for free, this campaign is also an opportunity to inspire each other, especially acne fighters, to share their struggles with acne with Ella Skincare. Because everything can be sparkling clean. Want to know the terms and conditions? You can find out and register here
(shelf/shelf)
.