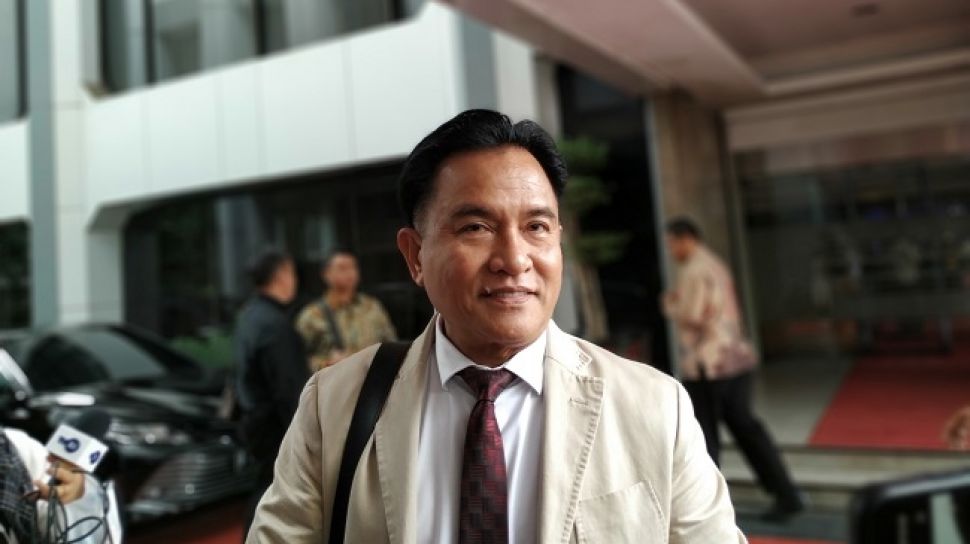 Suara.com – Constitutional Law expert Yusril Ihza Mahendra advised the Chairman of the MPR RI Bambang Soesatyo (Bamsoet) not to be too active in socializing the discourse on amendments to the 1945 Constitution to present the Principles of State Policy (PPHN). According to him, it will be difficult for Bamsoet himself in the future.
Yusril said that he had noticed that Bamsoet was very active in socializing the amendments related to the PPHN. From starting to write a book to holding a meeting with President Joko Widodo.
"Well, if I may suggest the chairman (MPR) it might be better if the chairman is not too active in the process of planning amendments to the 1945 Constitution," said Yusril in an online discussion on the Tribun Youtube channel, Wednesday (22/9/2021).
Because, said Yusril, the proposed amendment to the 1945 Constitution to introduce the PPHN will eventually reach the Chairman of the MPR RI himself.
Also Read:
The Ummah Party Values ​​Presidential Discourses for 3 Periods and PPHN Through Irrelevant Amendments
"And the chairman then studied the proposed amendment. Did he meet the formal requirements and material requirements or not, then the two of them could decide this was followed by an MPR session, invited by a plenary session to discuss the amendment. Or the chairman said this application did not meet the requirements because it was rejected by the leadership," he said. .
Yusril said that in the plenary session, the decision to make amendments later, for example, might lead to debate.
This includes if the majority of MPR members have agreed to the amendment but the MPR Chair refuses, it can be done.
According to him, this is not a strange thing to happen in the Indonesian Parliament. Historically, the Chairman of the Indonesian House of Representatives (DPR RI) once disagreed with the proposal put forward by the Prime Minister in 1956.
"Until the proposal ended up hanging in the air," he said.
Also Read:
Call the Amendment to Present PPHN only as an entry point, Expert: The Law will become the Buffet Constitution
For this reason, as an academic, Yusril advised Bamsoet not to look too active. The reason, he said, would actually torture Bamsoet himself as the chairman of the MPR RI.
.