Newsdelivers.com
–
Watching drama dramas is a fun activity that can relieve stress, especially during a pandemic like now, drama fans are increasing. But it would be nice if you watched the drama officially, Beauties.
Because with you watching drakor through the service streaming Officially, it means that you have appreciated the efforts of the drama makers, from the production team to your favorite actors and actresses. Of course you no want it, work hard bias-you so wasted?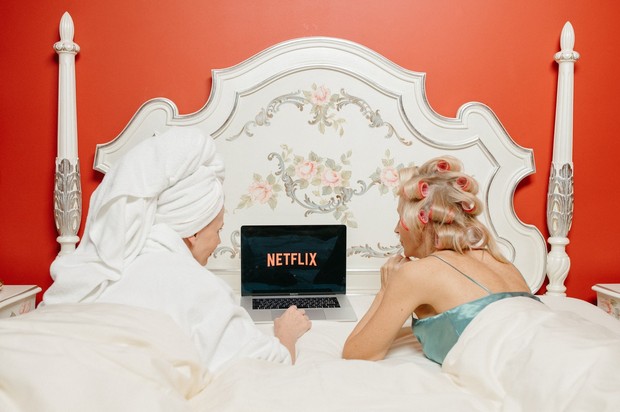 Watch drakor from Netflix with your K-drama friends/Photo: pexels.com/Anastasia Shuraeva
One of the services streaming which is widely used by viewers around the world, including Indonesia, is Netflix. Reported from CNNDuring this pandemic, Netflix managed to attract 36.6 million new users.
Even so, the payment method that only uses a credit card is one of the obstacles to subscribing to Netflix. But calm down, Beauties, for those of you who no If you have a credit card, now you can subscribe to Netflix using GoPay.
One of the digital wallets, GoPay, is a payment method that is now widely used by people to make transactions. This is because it is considered safer and more practical, suitable for those of you who are lazy to prepare money cash.
How to Subscribe to Netflix Using GoPay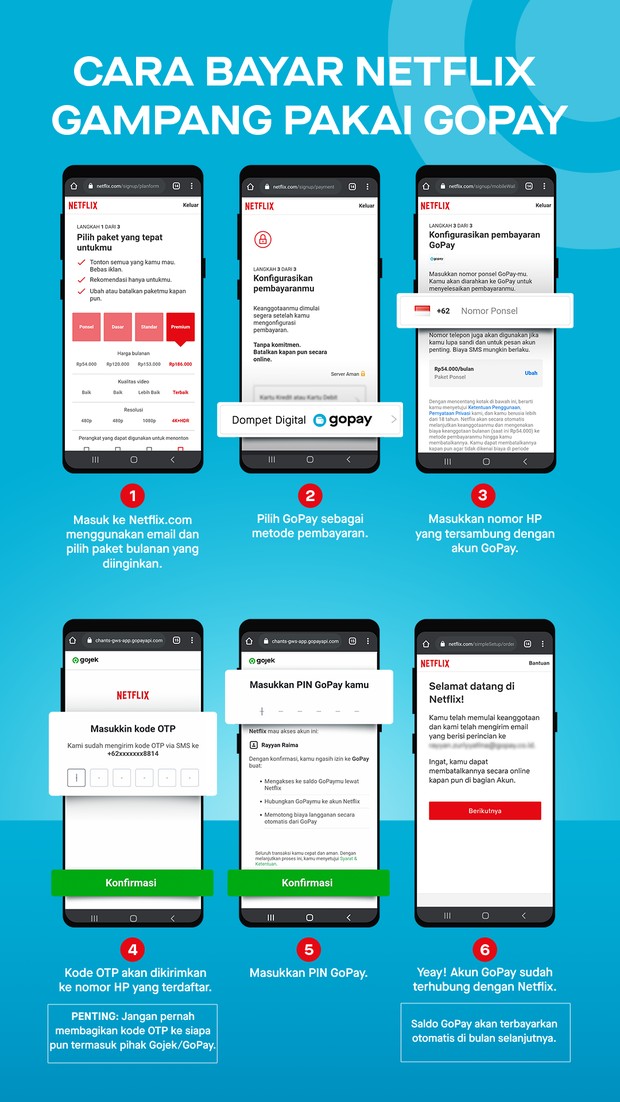 Steps to subscribe to Netflix using GoPay/Photo: gojek.com
Go to Netflix.com via mobile/desktop browser you, then register or sign in to your Netflix account using your email. Then select the monthly package you want
Choose GoPay as the payment method
Enter number WL connected to a GoPay account
You will receive an OTP code to the number WL registered. Remember, never share the OTP code with anyone including Gojek/GoPay
Enter GoPay PIN
Safe! You have subscribed to Netflix, now you can enjoy all the dramas that are on Netflix. GoPay balance will be paid automatically in the following month, OK?
Notes:
One Netflix account can only be connected to one GoPay account and vice versa
Number WL registered on Netflix may differ from the number WL connected to a GoPay account
For now, the payment method using GoPay is only available for new Netflix users
If your GoPay balance is not enough to extend the subscription, there will be a notification via email email, sms, or an application from Netflix that reminds you to top up your GoPay balance first and repeat the payment process
How? Interested in starting a subscription to Netflix, Beauties? You can choose a subscription package that suits your needs and is friendly to your pocket. Moreover, one Netflix account can be shared with up to 4 people.
So you can invite friends or family to subscribe to Netflix together. It's definitely more economical, Beauties. Come on, start switching to watching dramas in an official way.
(Yes Yes)
.