Member boy group BTS again attended the United Nations General Assembly (UNGA) or the 76th UN General Assembly and they also gave a speech in the opening session of "Sustainable Development Goals (SDG) Moments".
This is the third time BTS has attended and made a speech at the event, but this year they will be speaking in their role as the President's Special Envoy for Future Generations and Culture.
The role that BTS holds has been officially appointed and inaugurated by the President of South Korea, Moon Jae In and has been granted a special diplomatic passport on Tuesday (14/9).
On this occasion, the group consisting of RM, Jin, Suga, J-Hope, Jimin, V, Jung Kook delivered their speeches about young people who are going through the COVID-19 pandemic, climate change, and the importance of vaccination through broadcasts that were distributed. by United Nations on Twitter social media.
Stories from Young People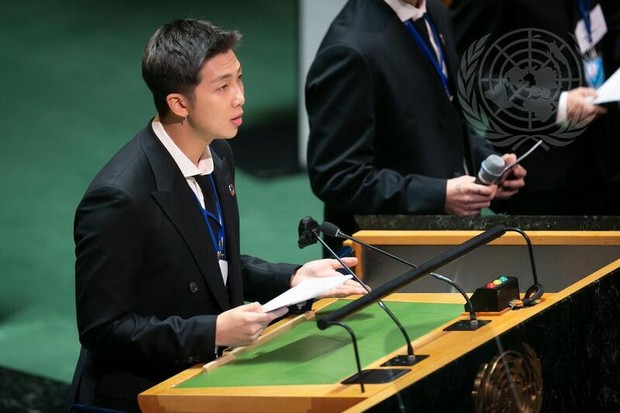 RM or Kim Nam Joon delivering his speech at the UN general assembly/ Photo: Twitter/ @UN_News_Centre
RM BTS started his talk about the younger generation from their teens to their twenties during the COVID-19 pandemic.
"Before we came here, we asked young people in their teens to twenties around the world about the last two years and how they lived it," said RM.
In addition, Jin BTS shared that during the past two years, they also felt the same way, such as feeling confused where the future was unclear and had problems. But they still managed to survive until now because there was someone who shouted 'Come on live!' let's make the best of this moment.
Missing Special Moment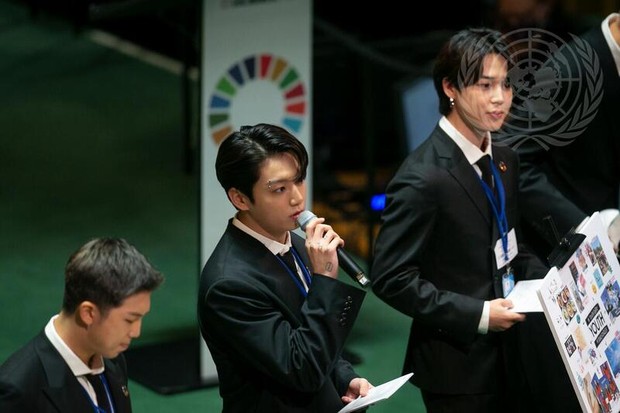 Jung kook is delivering his speech about the moment during the pandemic/ Photo: Twitter/ @UN_News_Centre
Then Jung Kook BTS added that there was a moment that should be felt very special but had to be canceled due to the covid-19 pandemic.
"I am saddened to hear that the introduction and graduation ceremonies were canceled for so many people. It must be very disappointing not to be able to celebrate such an important moment in your life."
Furthermore, Jung Kook said that the group had to be willing to cancel all concert and tour schedules that had been prepared for a long time and missed many moments that needed to be completed.
"We need time to grieve over the things lost due to the COVID-19 pandemic. But on the one hand, it also makes us learn about time, to discover how precious every moment that is taken for granted," said Suga BTS.
(fip / fip)
.