Acne skin they tend to be more fussy so they need a product skincare specifically to take care of it. This treatment requires a special range of products, ranging from facial cleansers that are gentle so as not to irritate spot treatment specifically to fight acne.
In treating acne prone skin, there are usually several ingredient which is frequently used, such as centella asiatica, salicylic acid, benzoyl peroxide, also niacinamide. These ingredients have a variety of different functions, from soothing inflamed skin to fighting acne-causing bacteria.
You can get these ingredients easily in various products skincare available in the market. Brand skincare Currently, there are also many local products that offer products for acne-prone skin with these ingredients. Check out the following article to find out more, yes!
1. Somethinc Low pH Gentle Jelly Cleanser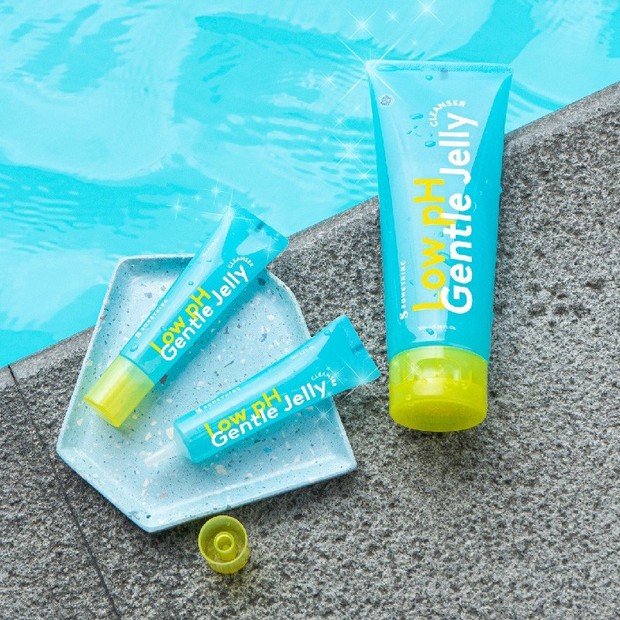 Local skincare for acne from Somethinc/photo: somethinc.com
Cleanser from SomeThinc it has a texture like jelly with a gentle formula on the skin with content Japanese Mugwort, tea tree, centella, and peppermint to soothe the skin. This product that is free from SLS and PEG is also safe for use by owners of sensitive and acne-prone skin. With a size of 100 ml, cleanser which can maintain the stability of the pH of the face is priced at around Rp. 99 thousand.
2. N'Pure Centella Asiatica Face Toner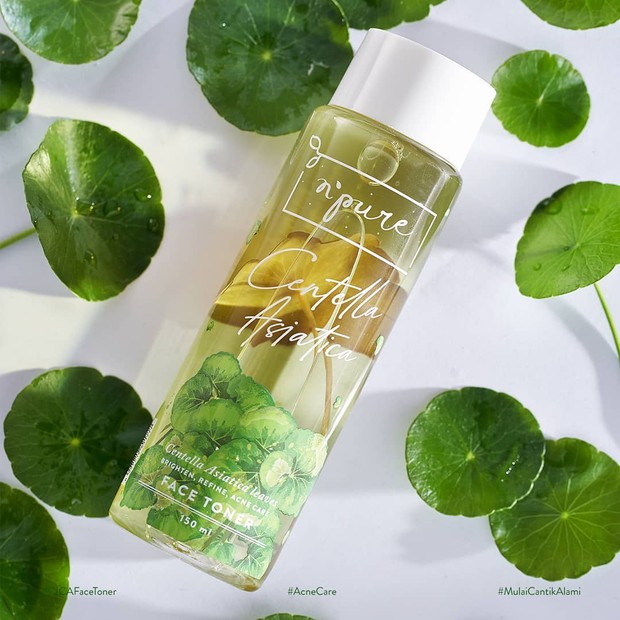 Local skincare for acne from N'Pure/photo: instagram.com/npureofficial
Toners can indeed be relied on to soothe skin that is inflamed and red due to acne. Well, this toner from N'Pure contains leaves Asiatic spark which is known to be good for dealing with inflammation and redness caused by acne.
This toner is also enriched with green tea, 7 antiacne plant extracts, niacinamide, and tranexamic acid which can treat acne prone skin. With a formula that is free from alcohol, this 150 ml toner is priced at around IDR 100,000.
3. the Aubree Centella Herb Serum
Local skincare for acne from the Aubree/photo: instagram.com/aubree.skin
This serum from the Aubree functions to treat acne prone skin, reduce excess oil, and disguise acne scars. This function is obtained from the main content of this serum, namely: gotu kola, 2% salicylic acid, and niacinamide. If you are interested, you can get this 30 ml serum for around Rp. 99 thousand.
4. Wardah Acnederm Day & Night Moisturizer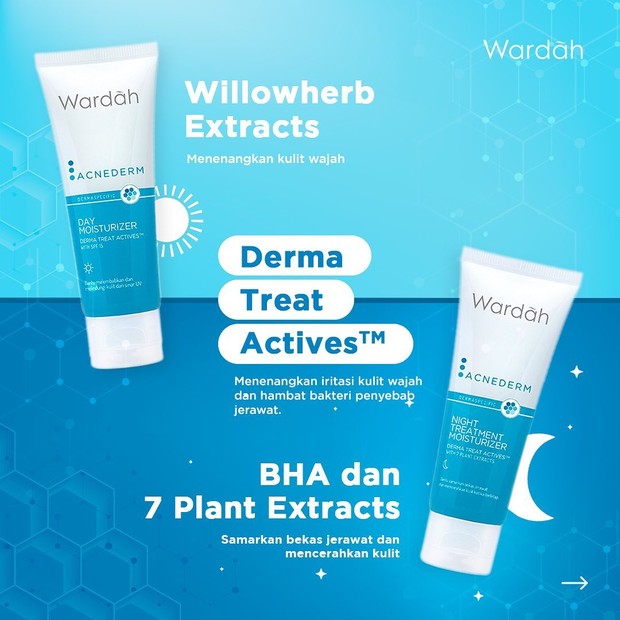 Local skincare for acne from Wardah/photo: instagram.com/wardahbeauty
Moisturizer from series Wardah's Acnederm is divided separately for day and night. Both of these products are known to contain various ingredients that can win and inhibit acne-causing bacteria. To day moisturizeris pregnant willowherb extract which soothes the skin.
Whereas night treatment moisturizer contains BHA and 7 Plants Extract which can treat acne prone skin to disguise acne scars. As a bonus, you can get this moisturizer at a very affordable price, which is around Rp. 30 thousand for each product.
5. Erha Acneact BHA & Sulphur Acne Spot Gel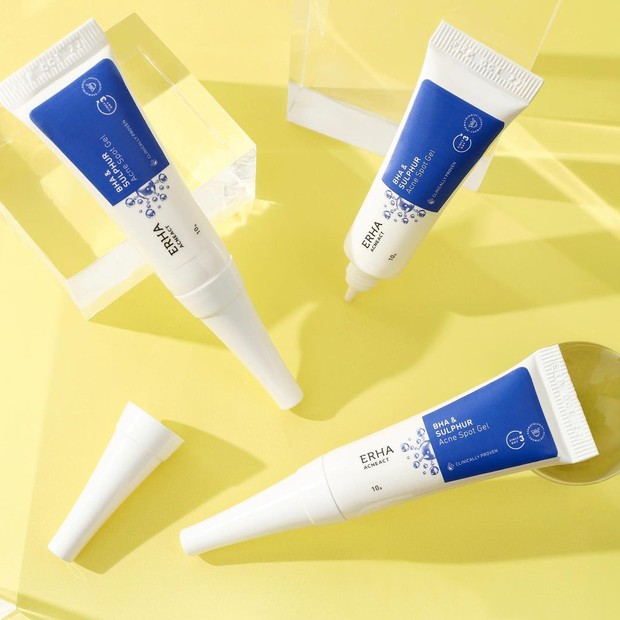 Local skincare for acne from Erha/photo: instagram.com/erha_acneact
Spot treatment does have an important role for the acne fighters. Well, if you want to try the combination of BHA & Sulfur in spot treatment-mu, then you can try this product from Erha.
With texture gelThis product is claimed to be able to remove acne and black spots from acne scars from the third day of use. In addition, the content Aloe Vera Extract in the formula can also help soothe acne prone areas that tend to be red. For the price, come spotlight measuring 10 grams is priced around Rp. 60 thousand.
Well, that's her network skincare that can help you treat acne prone skin. In addition to routine maintenance, don't forget to use sunscreen as well as implementing a healthy lifestyle yes, Beauties!
(fip / fip)
.