From the city of London, England, the next fashion week will take place in Milan on 21 – 27 September 2021. As one of the fashion week largest other than Paris, London, and New York otherwise known as 'The Big Four', the city of Milan is home to many of the world's popular fashion houses. Call it fashion houses Versace, Prada, Giorgio Armani, Dolce & Gabbana, Moschino, and many more who started businesses fashion-her in Italy. Added with street style which does not escape the trend, the reputation of Milan as a city fashion even moved and did not lose to the city The Big Four other. Knowing that, of course fashion week in the city is no less interesting to observe, including the origin of its formation.
The history of Milan Fashion Week (MFW) has some interesting stories that you may not yet know, Beauties. The premiere was done in 1958, fashion week in Italy organized by National Chamber of Italian Fashion (The National Chamber for Italian Fashion). Apart from holding fashion show, The National Chamber for Italian Fashion also plays a role in regulating fashion Italy, such as promoting, coordinating and training talented Italian designers. Let's read in full below.
4 Interesting Facts about the History of Milan Fashion Week
Milan Fashion Week has a long history with fashion shows growing every decade. Here are some interesting things from the history of the MFW.
1. Starting from an Independent Fashion Show with a Local Scope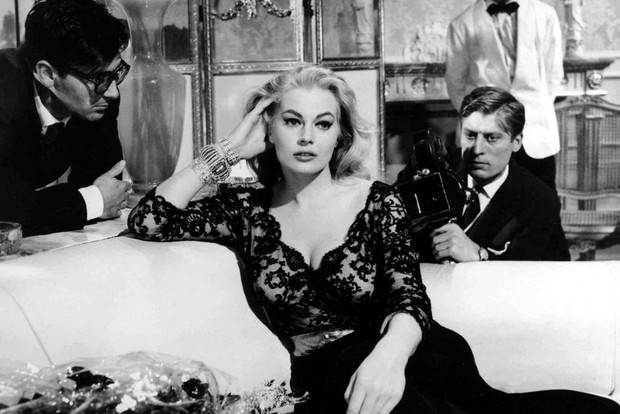 The beginning of Italian fashion that caught the world's attention/ Photo: vogue.com.au
Known for impeccable sewing techniques, exclusive materials, handicrafts, and luxury goods, history fashion Italy has started even since the Middle Ages. Seeing this potential, around the 20th century Italian designers tried to develop the industry fashion competing to hold their own fashion shows, including entrepreneur Giovanni Battista Giorgini who teamed up with talented designers, such as Emilio Pucci and the Fontana Sisters to create fashion show at his residence. After their second performance at the Palazzo Pitti, Florence, the Italian designers began to steal global attention.
2. Fashion Show Dolce & Gabbana and Gucci Apart from The National Chamber for Italian Fashion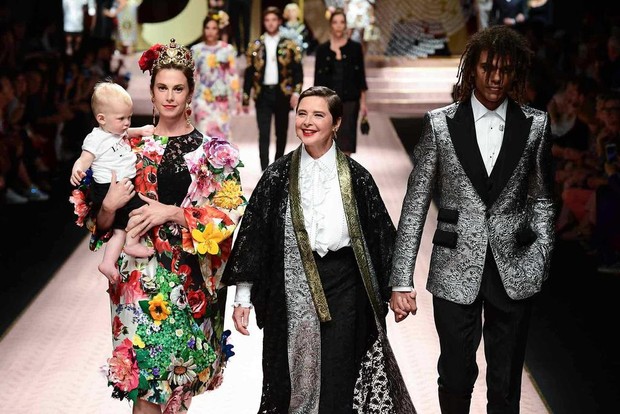 Independent Dolce & Gabbana fashion show/ Photo: vogue.com.au
After fashion week was first organized by the organization The National Chamber for Italian Fashion in 1958, fashion Italy is growing and gaining international recognition. But, even though the majority fashion show held by The National Chamber for Italian Fashion, major fashion houses, such as Dolce & Gabbana and Gucci withdrew from the non-profit organization. They chose to hold a fashion show independently.
3. Held in another city before moving to Milan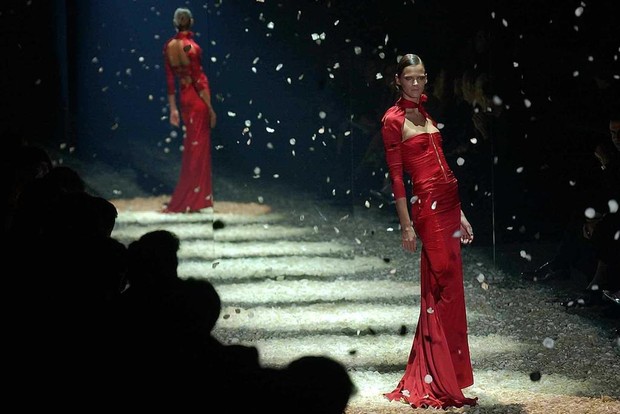 Fashion shows were held in several cities before moving to Milan/ Photo: vogue.fr/Giuseppe Cacace
Popularity fashion Italy in the eyes of the world makes the audience also visit the country to drop their eyes on the collection of clothes on display for the first time. Besides being carried out in Florence, several fashion houses also had time to hold fashion shows in Venice and Rome. Industry success fashion Italy has an impact on another problem, namely the irregular traffic of visitors due to the large number of people who come from various countries. Finally, the series of fashion shows was moved to Milan in 1975 and the Milan Fashion Week calendar was first carried out.
4. Identical to Fashion Show Unique and Memorable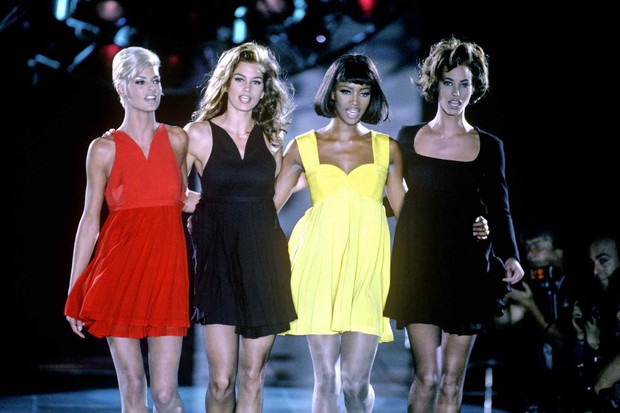 Supermodels on the Versace stage/ Photo: vogue.fr/Paul Massey
Consist of womenswear and menswear, Milan Fashion Week focuses on women's fashion more popular. In the late 90s, fashion show was made not only to display the work, but also packaged in such a way to leave a distinct impression for those who came. The designers dared to add an extra touch to their creations, from provocative slogans to show Moschino to the Versace supermodel lineup featuring Cindy Crawford, Naomi Campbell, Christy Turlington, and Linda Evangelista lip-sync song Freedom!'90 by George Michael.
Those are the four facts from the history of Milan Fashion Week as reported by various sources, Beauties. Interesting right?
Want to be one of the readers who can take part in various exciting events at Beautynesia? Let's join the Beautynesia reader community B-Nation. The method REGISTER HERE!
(shelf/shelf)
.