There are various ways in lose weight. One of them is by consuming healthy drink. Healthy drinks are drinks made from a combination of healthy ingredients, such as fresh fruits and spices.
As Beauties knows that the nutritional content of fruits and herbal spices is very nutritious for health body health. If you combine the two by paying attention to the content and properties that exist then you can make healthy drink recipe to lose weight.
Well, there are some healthy drink recipes that you can try. Launching from Stylecrazefollowing 5 healthy drink recipes for weight loss. Come on, take a peek!
1. Grapefruit + Pomegranate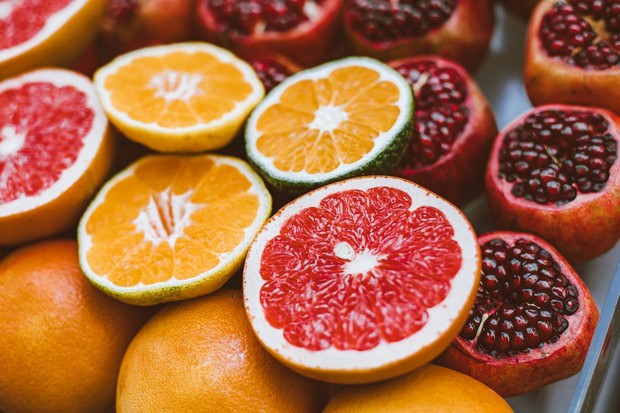 Illustration of grapefruit and pomegranate/Photo: Pexels/ROMAN ODINTSOV
Ingredients:
1/2 cup grapefruit
1/2 cup pomegranate
1 teaspoon organic honey
Pinch of black salt
2 scoops protein powder (egg white, pea protein, or mix whey-casein)
A handful of spinach or can be replaced with other green vegetables
Enough water
How to make:
Combine grapefruit, pomegranate, spinach, protein powder, and water in a blender.
Once mixed, pour the contents of the blender into a glass.
Add honey and a little black salt.
Stir well. Healthy drink is ready to be served.
Benefits:
Grapefruit contains fiber which can make you feel full for a long time and avoid spikes in blood sugar. Fiber helps improve insulin sensitivity and post-glucose insulin levels, which will help you lose fat.
Pomegranates help reduce inflammation, regulate blood pressure, lower bad cholesterol, and reduce high blood sugar. All of these are directly or indirectly related to weight loss.
Organic honey adds natural sweetness and reduces inflammation.
Protein powder makes you feel full longer and maintains muscle mass.
Spinach adds antioxidants, fiber, vitamins, and minerals.
2. Green Tea + Mint Leaves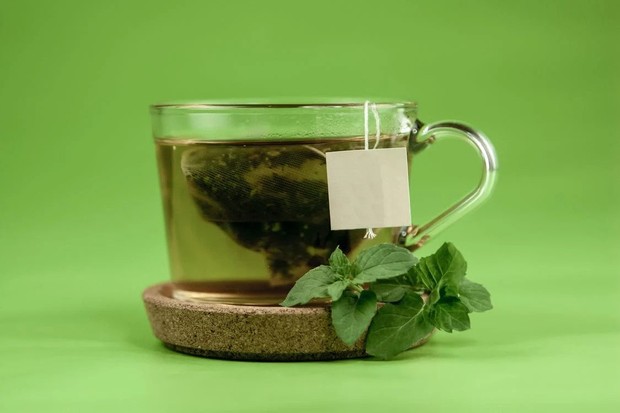 Illustration of green tea and mint leaves/Photo: Pexels/Karen Laårk Boshoff
Ingredients:
1 tablespoon green tea leaves
1 cup water
5 mint leaves
How to make:
Add mint leaves to a cup of water and bring it to a boil.
Let it simmer for another 5 minutes.
Add green tea leaves and let it infuse for 5 minutes.
Strain and pour the boiled water into a cup.
Stir well. Healthy drink is ready to be served.
Benefits:
Green tea contains a catechin called epigallocatechin (EGCG) which can aid weight loss by mobilizing fat.
Mint helps reduce spasms in the intestines and can prevent irritable bowel syndrome (gastritis) thereby making digestion smoother. Its antioxidant properties can prevent allergies and can protect against the common cold.
You can enjoy this healthy drink after eating.
(sound/sound)